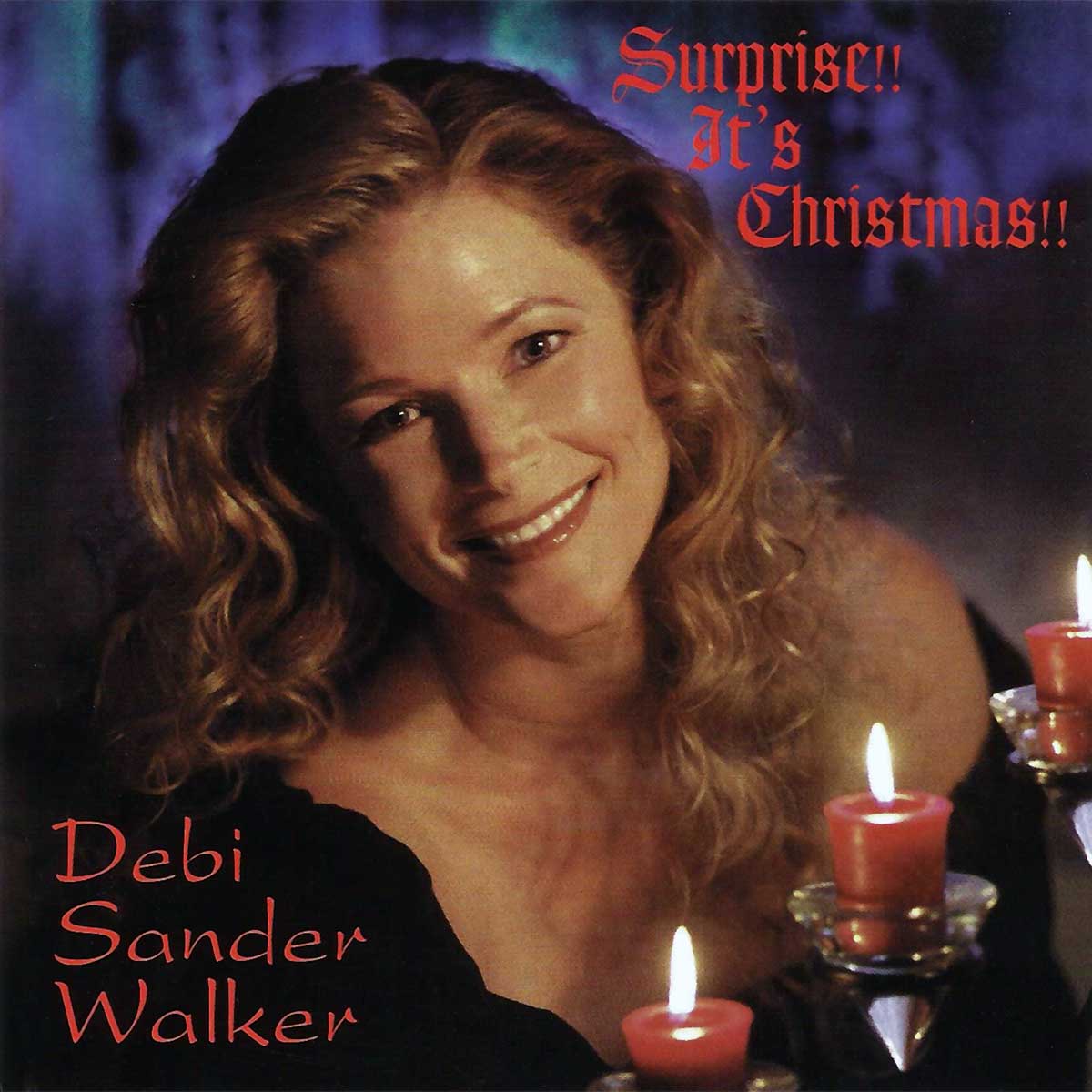 Surprise!! It's Christmas!!
Select if you would like a physical CD or a digital download in the drop-down below.
Support the Artist
Although I do appreciate other music distributors that sell my music, most of them pay artists a small portion of the total amount you pay. When you click "Add to cart" on THIS website, I receive 100% of the sale.
01

https://www.debisanderwalker.com/wp-content/uploads/samples/01-Good-King-Wenceslas-Sample.mp3

01 Good King Wenceslas

02

https://www.debisanderwalker.com/wp-content/uploads/samples/02-Do-You-Hear-What-I-Hear-Sample.mp3

02 Do You Hear What I Hear

03

https://www.debisanderwalker.com/wp-content/uploads/samples/03-Silent-Night-Sample.mp3

03 Silent Night / Night Of Silence

04

https://www.debisanderwalker.com/wp-content/uploads/samples/04-Go-Tell-It-On-The-Mountain-Sample.mp3

04 Go Tell It On The Mountain

05

https://www.debisanderwalker.com/wp-content/uploads/samples/05-Coventry-Carol-Sample.mp3

05 Coventry Carol

06

https://www.debisanderwalker.com/wp-content/uploads/samples/06-Ave-Maria-Sample.mp3

06 Ave Maria

07

https://www.debisanderwalker.com/wp-content/uploads/samples/07-Huron-Carol-Sample.mp3

07 Huron Carol

08

https://www.debisanderwalker.com/wp-content/uploads/samples/08-Little-Drummer-Boy-Sample.mp3

08 Little Drummer Boy

09

https://www.debisanderwalker.com/wp-content/uploads/samples/09-I-Wonder-As-I-Wander-Sample.mp3

09 I Wonder As I Wander

10

https://www.debisanderwalker.com/wp-content/uploads/samples/10-It-Came-Upon-A-Midnight-Clear-Sample.mp3

10 It Came Upon A Midnight Clear

11

https://www.debisanderwalker.com/wp-content/uploads/samples/11-What-Child-Is-This-Sample.mp3

11 What Child Is This

12

https://www.debisanderwalker.com/wp-content/uploads/samples/12-Lord-Of-The-Dance-Sample.mp3

12 Lord Of The Dance

13

https://www.debisanderwalker.com/wp-content/uploads/samples/13-God-Rest-You-Merry-Gentlemen-Sample.mp3

13 God Rest You Merry Gentleman

14

https://www.debisanderwalker.com/wp-content/uploads/samples/14-O-Holy-Night-Sample.mp3

14 O Holy Night

15

https://www.debisanderwalker.com/wp-content/uploads/samples/15-Panis-Angelicus-Sample.mp3

15 Panis Angelicus

16

https://www.debisanderwalker.com/wp-content/uploads/samples/16-Away-In-A-Manager-Sample.mp3

16 Away In A Manger

17

https://www.debisanderwalker.com/wp-content/uploads/samples/17-Here-Comes-Santa-Claus-Sample.mp3

17 Here Comes Santa Claus

18

https://www.debisanderwalker.com/wp-content/uploads/samples/18-Christmas-Song-Chestnuts-Roasting-Sample.mp3

18 Christmas Song (Chestnuts Roasting)

19

https://www.debisanderwalker.com/wp-content/uploads/samples/19-We-Need-A-Little-Christmas-Sample.mp3

19 We Need A Little Christmas

20

https://www.debisanderwalker.com/wp-content/uploads/samples/20-Surprise-Its-Christmas-Sample.mp3

20 Surprise!! It's Christmas!! Jingle Bells